Your brand is the identity of your business, and Precision FX can help you establish it and imprint it in the minds of your customers. Whether it is a logo that your customers will see every day, the business cards that your sales force hand out, or the marketing materials they view on your website, we at Precision FX can help your business and its products and services stand out from your competitors.
Logo Design
Precision FX wants your brand to stand out. We do this through various means, but one involves creating a unique logo that represents your product and services well. Our philosophy is to develop a logo that is clean and simple enough to show on a business card or stitch on a hat, but we can take it to whatever level you want to take it. Learn more.
Business Card Design
Aside you or your sales staff, business cards are one of the first things that a prospective customer sees and connects your products and services to. This small piece of card stock presents an opportunity to share your logo and put something memorable in their hands. Learn more.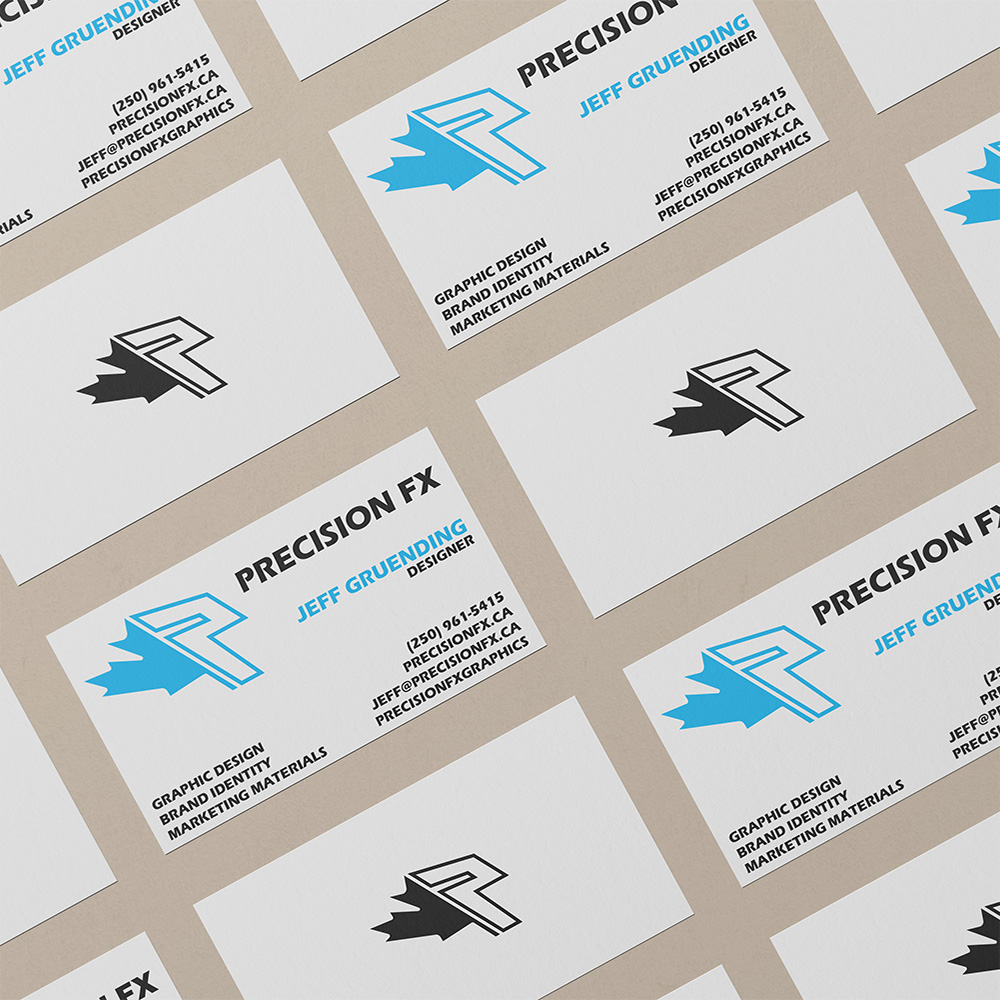 Marketing Materials
Your marketing materials will present your business message to your customers and it is important that the message is one of trust, professionalism and quality. Sadly for many businesses, their first impression bombs because of poorly designed and cheaply produced materials that pass on a message of lower quality. Luckily, the opposite is also true. Materials with high resolution graphics printed in vibrant colors on heavy or glossy paper pass on a message of professionalism, exactly what you need for making a good first impression. Learn more.